WeChat on-line new features: can do 32 countries visa
Going abroad! WeChat on-line new features: can do 32 countries visa
For a long time, WeChat and Alipay have been committed to applying their own APP functions to various life and work scenarios. Earlier, TechWeb brought you a sesame credit score of 750+ or ​​more to apply for a Canadian credit visa (
incredible! Sesame 750+ can apply for a credit visa. I want to go to this country to hurry up…) In the aspect of outbound travel scenario solutions, WeChat is also making room for it.
On January 11th, the Joint Visa Center and WeChat reached a cooperation agreement to announce the use of WeChat small program services for offline visa users, and will soon launch WeChat payment in the joint visa centers of 15 cities across the country.
As a special permitting visa service agency of the National Exit-Entry Administration, the Joint Visa Center covers all visa areas in the country, with visa centers in 15 cities, offline visa services for 32 countries, and 90 offline visas. %, annual audit service visas exceeded 3.2 million.
The official small program "Breeze Visa" launched by the Joint Visa Center allows users to implement one-stop operation through WeChat small program, complete data uploading and visa application, avoid manual filling, and the basic information can be used in subsequent visa applications. Secondary reuse; the back-end data of the official direct-linked visa center ensures real-time feedback on the entire process after the visa application is submitted.
Data Enquiry: Users can provide detailed and accurate information on the "Breeze Visa" applet and view the corresponding materials according to their identity.
Feedback inquiry: The small program directly connects to the background data of the visa center. After the visa application is submitted, the user can check the feedback of the visa processing. If you have questions about the process, you can contact customer service on the «My» page.
In addition, when the user uploads an ID card or a passport, the system will automatically extract important information such as the ID number, and only need to check it to save.
The Breeze Visa applet can be opened online by directly opening WeChat, which can save a lot of trouble.
The Joint Visa Center also announced the opening of the WeChat payment service at the Shanghai Visa Center, and will gradually complete the deployment of WeChat payment under other visa centers nationwide. This move will change the status quo of the Visa Center's cash collection for a long time, and make the user visa experience even more Convenient and efficient; at the same time, the Shanghai Visa Center has set up a "Breeze Visa" service experience area, where professional service personnel help users complete the offline process of visas.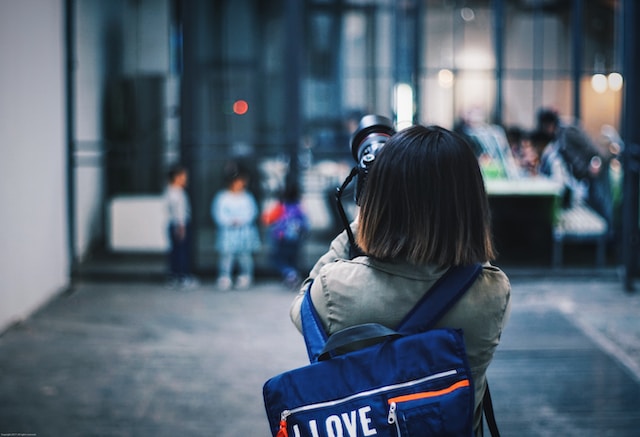 Leave a Comment
Your feedback is valuable for us. Your email will not be published.