The innovations behind China's Singles Day
The innovations behind China's Singles Day shopping phenomenon is about mainly Live streaming
Live video streaming and young consumers in smaller cities are powering growth of the world's largest online shopping event.
Double Eleven (11.11, or 11 Nov), a.k.a. Singles' Day Festival is a global shopping event initiated by Alibaba and adopted by other e-commerce platforms and retailers. Consumers can expect the largest discount of the year during Double 11 while businesses expect a significant portion of annual revenues from this shopping festival sales.
This year is very important due to Covid impact in the economy. Retailers want to recover from the stuck of the lasts months.
These are the key features of this Shopping Festival:
Deepening Engagement to Create "Double" Opportunities
This year the Taobao/Tmall Double 11 Festival expands the concept from "single" to "double," enabling merchants to double up on promoting their products to consumers across China not just once, but twice, according to Alibaba's official announcement.
A new sales window will be added from November 1 to 3 on Taobao/Tmall platforms, ahead of the main event on November 11, with the aim of providing merchants, specifically new brands and small businesses, the opportunity to showcase their products and tell their brand stories amid the pandemic.
Double 11 has become one of the most important new product launch events of the year for many brands. This year, more than 2 million new products will be introduced, which is double the amount compared to last year.
Double 11 will be offering more opportunities for merchants both online and offline to engage with consumers as well as provide a better consumer experience overall.
This year's Taobao Double 11 experience will also be enhanced by Alipay's digital lifestyle platform, which brings together nearly 2 million local service providers offering special promotions in more than 100 cities.
Offline small- and micro-merchants across China, such as street stalls and neighborhood grocery stores, will be able to participate in the excitement of Double 11 by connecting with consumers through Alipay's digital lifestyle platform.
Big Growth Driver for Participating Brands.
To meet Chinese consumers' increasing demand for international products, Tmall Global will bring more than 2,600 new overseas brands to Chinese consumers for the first time. Alibaba's cross-border e-commerce platform Kaola will also join Double 11 for the first time, featuring products from 89 countries and regions.
Live streaming and Logistics Core to the Event
Live streaming is converting browsers to buyers. Much like Black Friday and Cyber Monday, consumers on Singles Day have come to expect a slew of steep discounts. But while discounts continue to be the biggest draw, consumers are also looking for new and entertaining ways to explore products. Driven by the wider adoption of 4G, video is emerging as a medium for more immersive and entertaining brand experiences. This year, roughly half of all merchants on Alibaba's Tmall shopping site used live streaming to sell their products both during Singles Day and in the days and weeks leading up to the event. These video sessions featured celebrities, industry professionals, or key opinion leaders demonstrating products and answering questions from consumers in real time.
New features like online property viewings and virtual vehicle test drives will provide a more realistic and engaging experience to help consumers with their buying decisions. Alibaba's DAMO Academy will use artificial intelligence technology to create its first virtual live streaming host while Fliggy will host travel-related live streams.
This year's event will have the largest international presence since it was founded in 2009.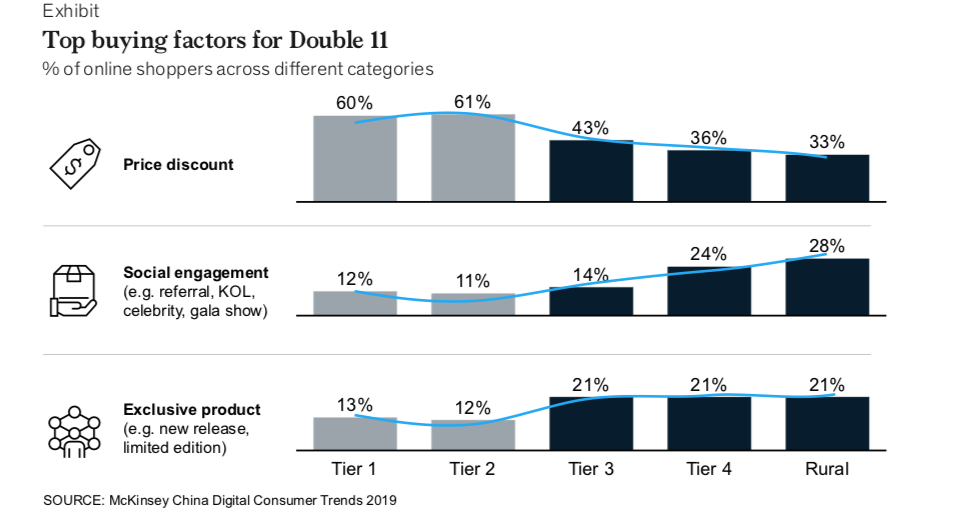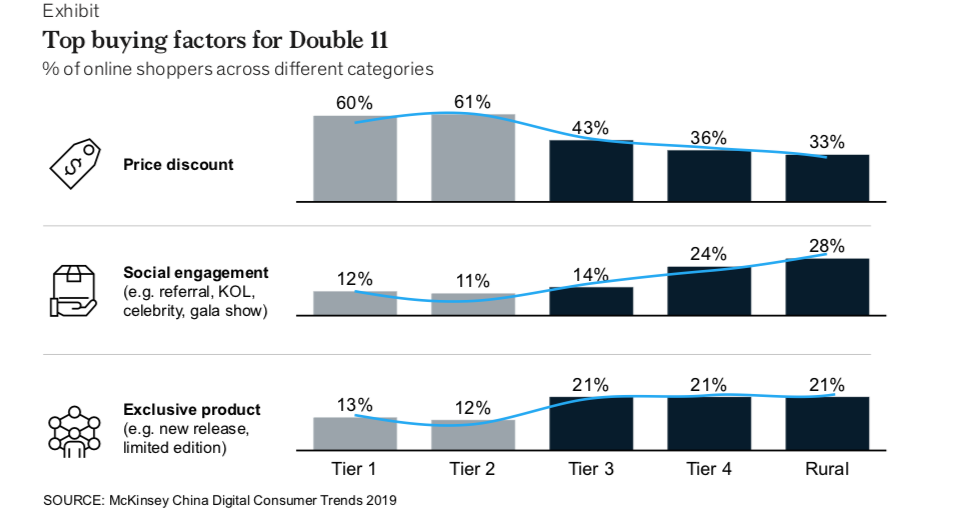 Leave a Comment
Your feedback is valuable for us. Your email will not be published.