Mini-programs create more opportunities than your e-commerce website
WeChat Mini-program creates more opportunities than your e-commerce website and Facebook fanpage. Every day, 230 million users of over 2 million mini-programs can access them in 60 different ways.
The Mini Program (known as the "app within an app"), has undergone an incredible growth ever since it was released in January 2017. Within a year, a total of $830 million (RMB 5.6 billion) in funding has been raised for e-commerce Mini Programs, according to "The WeChat Mini Program Playbook for E-commerce," .
In total, there are 2.3 million Mini Programs online today with a DAUs (Daily Active Users) at approximately 230 million, (roughly half of Instagram's DAU in 2019). And users have quickly gotten hooked on Mini Programs: An average user opens a Mini Program four times a day, even though the apps have only existed for two years. Should brands jump on this opportunity? And how can they use it to sell effectively? We summarize the key points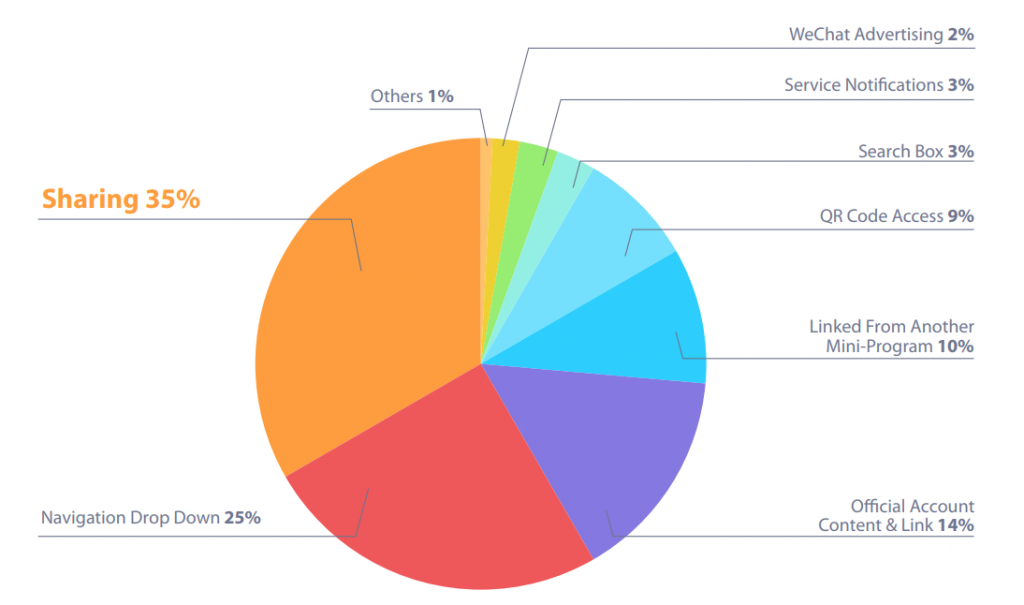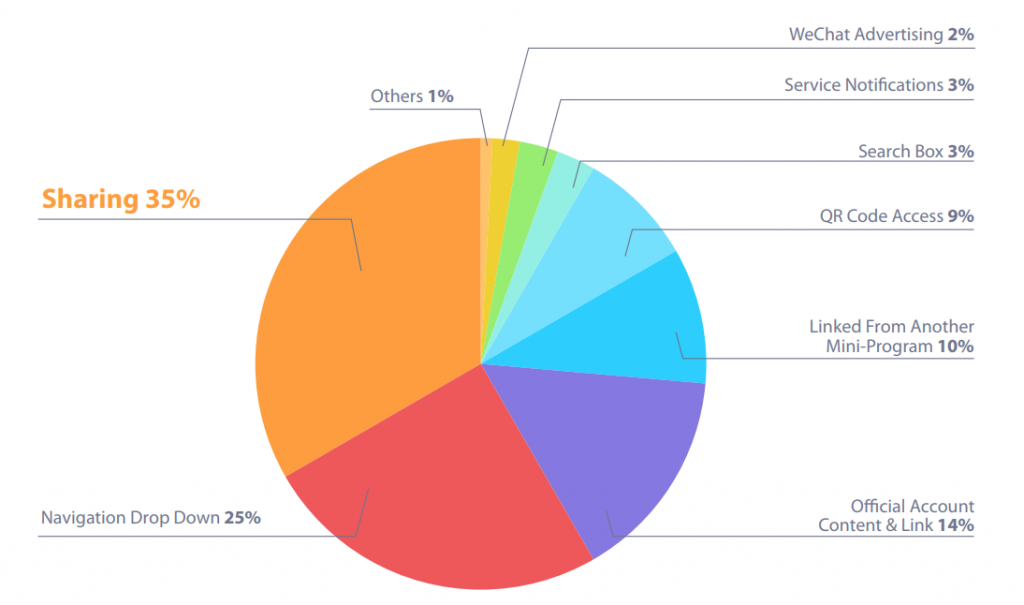 A WeChat Mini-program  offers more than what a brand's official Facebook page can. It's a place where consumers browse products, campaigns, live chat with a customer service representative, quickly check out with WeChat Pay, and more. Unlike the transactional e-commerce site, a Mini Program is a channel for consumers to seek out all relevant information about a brand. If the goal for e-commerce is to sell, then WeChat's Mini Program is to serve.
Even though WeChat is a closed system (meaning it isn't able to search the internet, only the WeChat ecosystem), there are as many as 60 different ways to access a Mini Program. What's noteworthy is that 34 percent of users access them when shared via WeChat friends, which is also what makes everything on WeChat social.
Sense of control they have on WeChat Mini-program: While third-party e-commerce channels like JD.com and Tmall dominate in China, WeChat empowers brands to design their own campaigns, visuals, and product assortments.
Four examples of the WeChat's mini-program Power:
Leave a Comment
Your feedback is valuable for us. Your email will not be published.