Pinduoduo, the best Chinese e-commerce platform?
Pinduoduo or Chinese "dama" (literally, big mamas) are budget-savvy shoppers most eager to snap up a good deal. They do most of the shopping for the family, and fortunately, they know just the place to score bargain-basement prices on everyday items, with discounts as deep as 90% off (look for overripe fruits that don't last another day).
On one condition: whip up enough friends on WeChat to order the items together in bulk, directly from the manufacturer. After all, the deal is so good, it deserves a spot on everyone's Moments (the equivalent of a Facebook user's feed).
Pinduoduo has seen explosive growth since its launch in 2015, becoming one of the largest e-commerce Apps in China.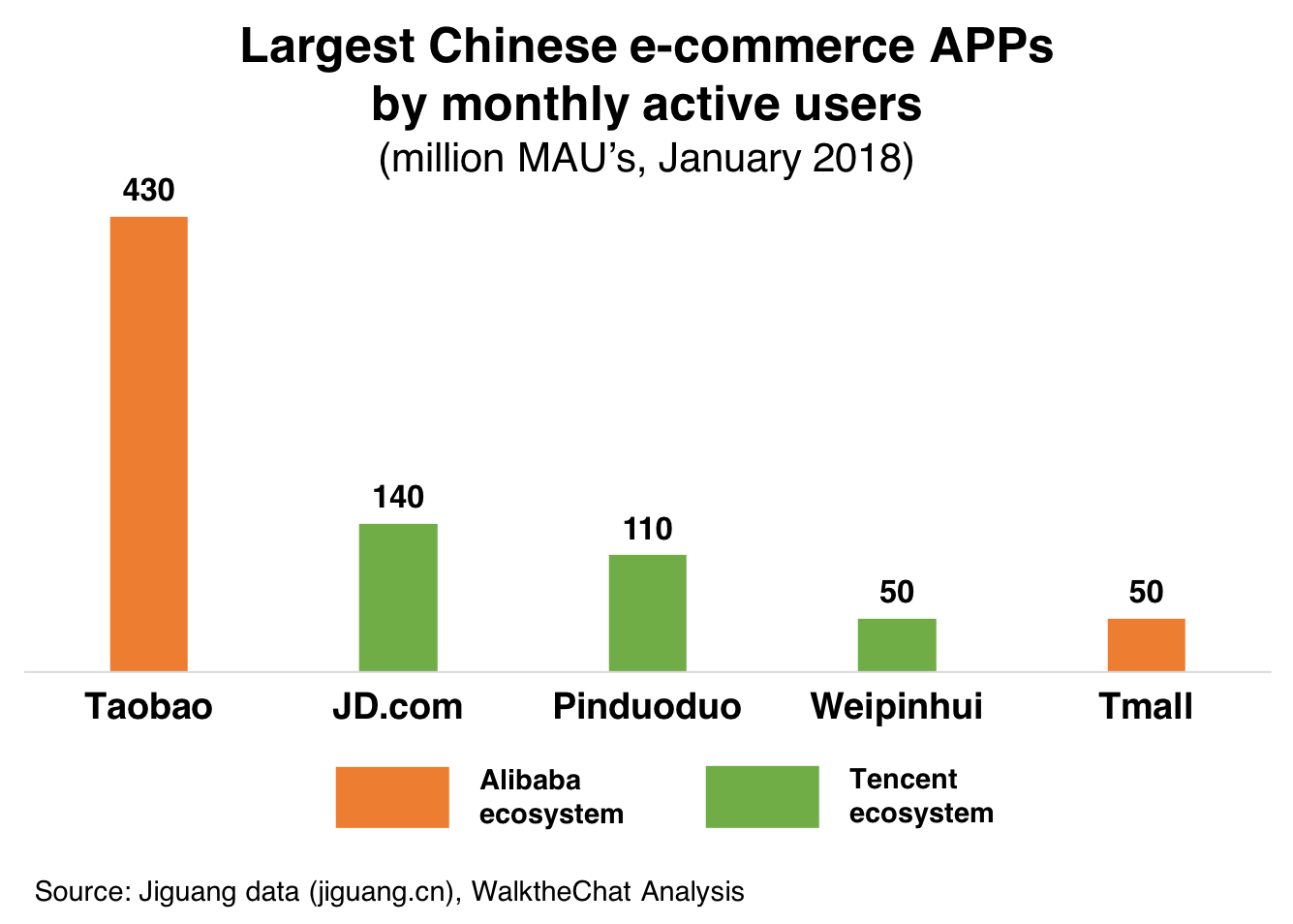 Pursuing a significant but often overlooked market
The lure of Pinduoduo is not just the incredibly low prices, but the satisfaction of getting a good deal, scoring massive discounts. This hit home with the low-income crowd in China's remoter towns and villages.
As e-commerce giants compete for affluent customers in urban centers in an era of consumption upgrading, Pinduoduo focused on sourcing fresh produce from local growers to build an initial user base in its early days. Prices are cheaper, as its C2B model sells in bulk and eliminates layers of distributors by connecting consumers with farmers directly.
The platform scaled up quickly and has since expanded the product range to include essentially all the household items you can think of, groceries, fashion, beauty, and electronics.
Pinduoduo caters to a very specific user demographic: they are predominantly female (70.1%) and living in 3rd tier cities or smaller (58.8%).
Are you visible in Chinese Social Networks: contact us
Leave a Comment
Your feedback is valuable for us. Your email will not be published.