DUREX. good marketing campaigns in China
China is the fastest growing consumer of Durex products, and their biggest online market. While the company's online global sales are currently just upward of 20%, Aditya believes the future of Durex in China is more than 50% online.
Despite being the company's biggest market, the current penetration rate of their condom products in China is one of the lowest of all Durex markets.
China is the world leader in modern birth control methods, due in part to their one child policy, however condoms still only have approximately a 10% adoption rate countrywide.

According to Durex the untapped market has made China the perfect place for innovation, especially digital. Durex allows Chinese customers to personalize their own condom packaging before shipping.
Durex has emerged as the master of witty, shareable content. That's partly because regulations on traditional advertising in China forced consumer goods giant RB to get creative after it took over Durex in 2010. «Historically, TV advertising has been banned for condoms,» said Ben Wilson, RB's marketing director for China. «When we first started, it was a huge challenge to our global model, which was TV-driven, and that forced us to be much more digital.»
Actually this is one of the best social media marketing case in 2010 China.   I think it is very successful because it cost no money at all, but it draws a lot of eyeball.  Also the brand name gets stronger in people's mind.
Some of Durex social media team members were bored, and then one of them put on a Durex his shoes, which turned out to work well as rain protection for shoes.  Other team members had a camera taken pictures of it, and they thought it would be something fun to put on line.  For social media marketing, the team sticked to the principles of interesting, daring, fast reacting and creative.
It was off hour, but tens of thousands of office workers were kept in their offices because the subway was closed and public transportation was a mess.
They had nothing to do except checking out Weibo and killing time. At this time, Durex Official Weibo posted a message and changed everything. Durex suggested people use Durex condoms as shoe covers and stay dry in the bad weather. 20 minutes later, this post rocketed up to the 1st place in Weibo's popular list.
The retweets of this post covered 50 million Weibo users and Durex became one of the legendary cases of Weibo marketing  Following is the picture of that post:
Later…During the November 2014 China-wide 'Singles Day' sales event, the company was the biggest selling sex toy brand in the country, with China-exclusive products ranging from 99RMB($) to 2000RMB(USD).
KEY POINTS OF DUREX CAMPAIGNS IN CHINA
Adaptive media to match trending topics and attract attention from youthful, open and modern demographic
Weibo posts creatively illustrating Durex product in an entertaining and educational manner
Leveraged cultural events and topics to generate awareness across platforms
Promotion of social responsibility through emoticons
Launching WeChat surveys to discover user preferences and attitudes
WeChat mini-tutorials that serve as «sex consultants» for curious netizens
KOL influencer strategy
Streamlining the path to purchase through commerce channels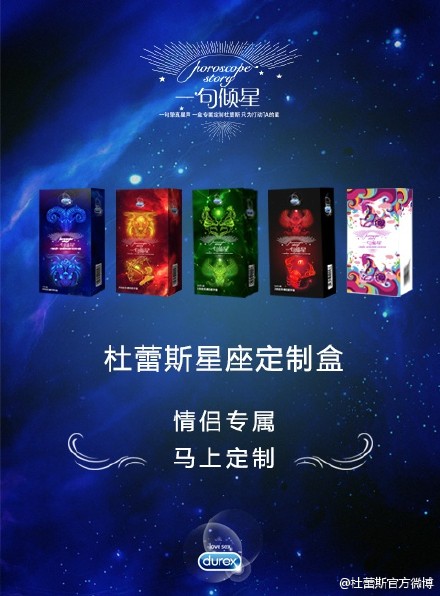 Leave a Comment
Your feedback is valuable for us. Your email will not be published.