New McKinsey survey.60,000 people in upward of 60 cities in China.
McKinsey published some new stats on Chinese consumer behaviour. Compared to 2012:
While geographic differences persist, Chinese consumers are, on the whole, more individualistic, more willing to pay for nonnecessities and discretionary items, more brand loyal, and more willing to trade up to more expensive purchases—even as their hallmark pragmatism endures.
Main points are:
Chinese consumers are more loyal to brands, likely to trade-up for better items & healthier choices.
They're a lot more likely to say they "always check the Internet" before purchasing consumer goods.
But they are still very pragmatic. They're careful where they spend…
Behaviour of consumers aged 55-65 has shifted faster, becoming more brand-oriented and willing to trade up
Evolving geographic differences
It was predicted these differences would remain—and even grow more significant, especially in the consumption patterns and tastes that relate to discretionary items. The consumers in the Shanghai area to those around Beijing and Hangzhou, certain spending attitudes also showed marked differences. For example, brand loyalty increased much faster in Shanghai (24 percent increase in three years versus just 7 percent in Beijing and 9 percent in Hangzhou), as did the willingness to pay for better or healthier products.
Growing discretionary spending
Despite geographic differences, there are broad similarities among Chinese consumers. These mirror the general trends economists have found among consumers around the world as economies develop. The general tendency is for consumers, as they earn more, to spend a lower percentage of their income on food, a little more on healthcare, and even more on travel and transportation, as well as on recreational activities.
Aspirational trading up
We argued that as the income of Chinese consumers grew, they would aspire to improve their quality of life by not only spending more on discretionary items, but also by shifting their spending to more expensive items in the same categories.
In necessity categories such as food, for example, we predicted consumers would be willing to spend more for healthier versions of the same products—for instance, that olive oil would grow much faster than less healthy (and less expensive) oils. In seminecessity categories like apparel, we predicted people would buy more special-occasion and premium brands. We anticipated that the strongest beneficiaries of these changes would be in the more discretionary and aspirational categories, such as skincare and automotive.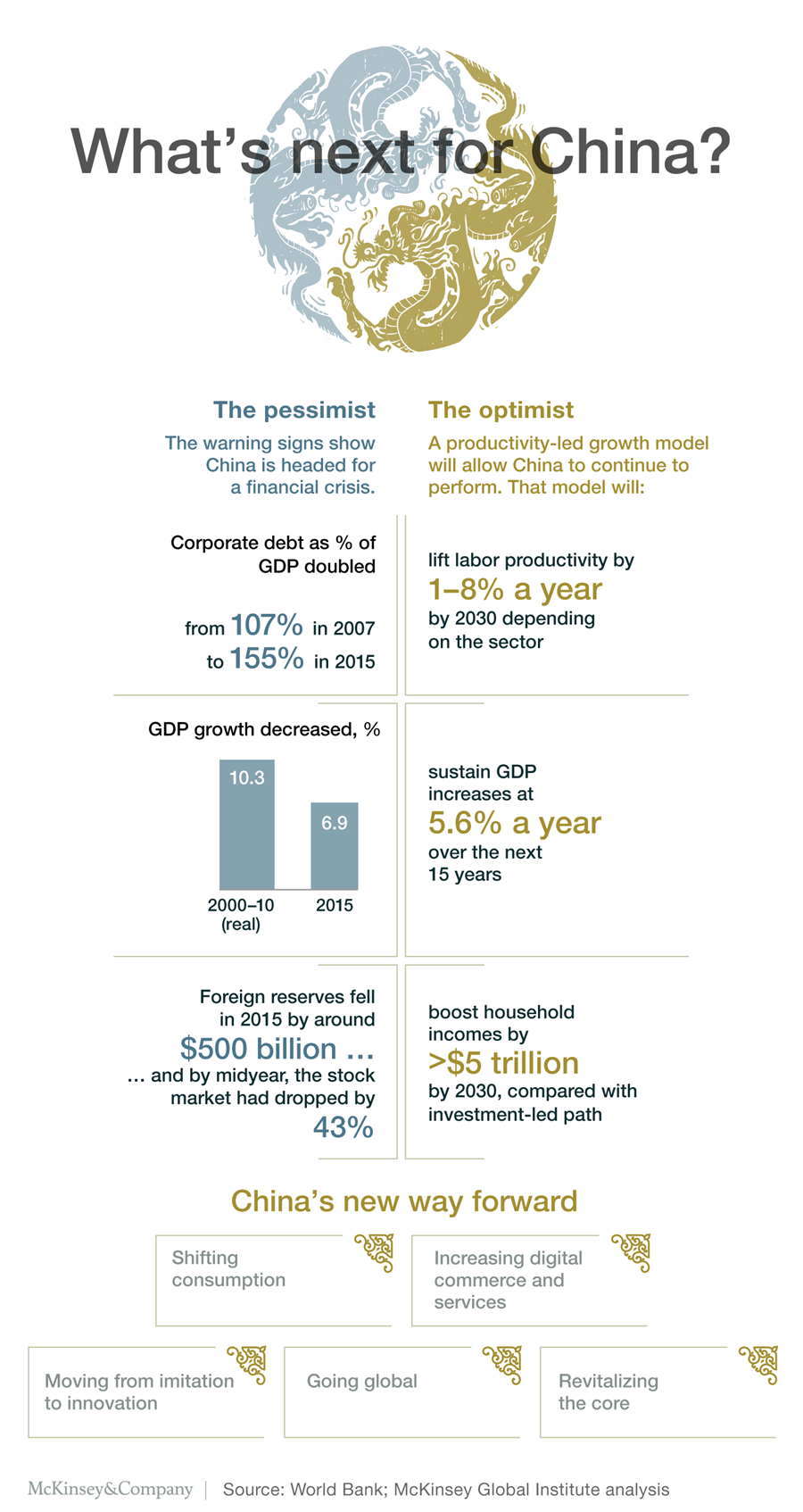 Leave a Comment
Your feedback is valuable for us. Your email will not be published.